EXHIBITION DESIGN
MEDIA DESIGN
ENVIRONMENTAL GRAPHICS
PROJECT MANAGEMENT
---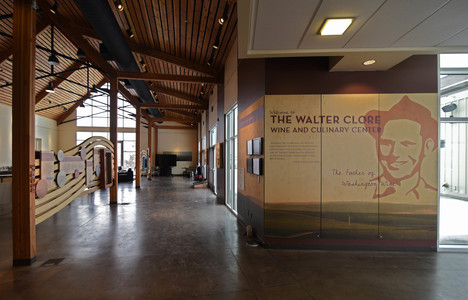 Walter Clore Wine and Culinary Institute
Marks + Spaces designed permanent interpretive installations for the Clore Wine and Culinary Center, in collaboration with Boston Productions and designer Natalie Zanecchia. The Clore Center operates as a destination and hub for visitors to Washington State wine country.

Design team: Boston Productions, Bob Noll, Natalie Zanecchia, Jillian Domenici, Candy Moulton, Rainier Productions

Opened January 2017
---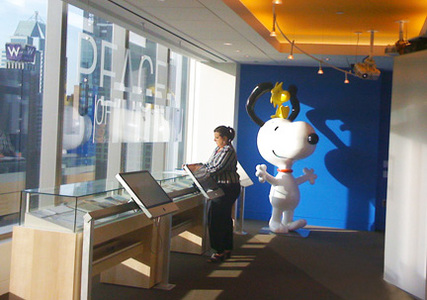 MetLife Brand Experience
Marks + Spaces worked with MetLife to reinvigorate their Brand Experience exhibit at the company's Bryant Park headquarters. Jessie first designed the Brand Experience as an employee at Experience Design in 2009, and then worked directly with MetLife to refine and deepen the experience 2010-2013. Additionally, Marks + Spaces designed studio sets for MetLife's in-house video production studio, as well as exhibits and sets for conventions.

2010-2013 Marks + Spaces
2009 Experience Design Team: John Carney, Michael Roper, Jim Booth

---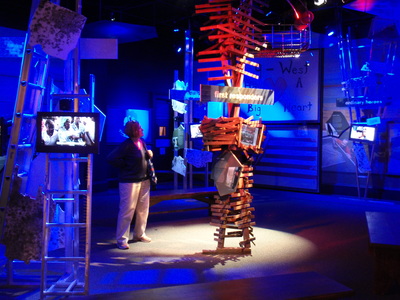 Living with Hurricanes, Katrina and Beyond
Living with Hurricanes, Katrina and Beyond opened to much acclaim in New Orleans at the Presbytere location of the Louisiana State Museum. The National Science Foundation funded the 9,000 square foot exhibit which features displays of historical artifacts, immersive media experiences, hands-on, science-based interactives, and artful installations that leverage community involvement.

2010 Experience Design Team: John Carney, Larissa Hallgren, Michael Roper, Cynthia Nolan, Natalie Zenecchia.
Collaborators: Jeff Hayward, Janet Kamian, Salvatore Racciti, Fred Brink
---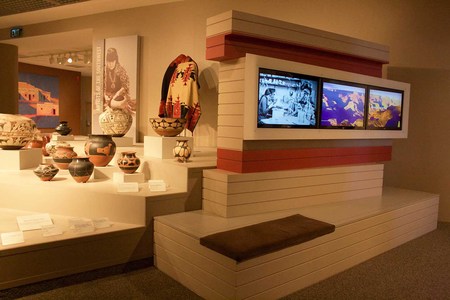 Denver Art Museum, American Indian Art Galleries
In 2010, the American Indian Art Galleries at the Denver Art Museum reopened, reorganized and recharged with experience-rich exhibit nodes, featuring interactive media, manipulative interactives and graphics.
The exhibition is structured around the organizing
principle of
Artist's Eye, Artist's Hand, a
cutting-edge approach to American Indian art that puts the artist front and center in the visitor experience. The Forum, a hands-on, informal area designed for adults, encourages visitors to touch and manipulate objects related to the exhibits on view.
​2010 Experienece Design Team: Michael Roper, Cynthia Nolan
---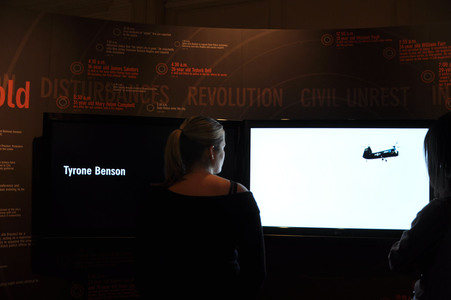 New Jersey Historical Society
The New Jersey Historical Society developed the charged exhibit Newark and the Legacy of the 60s, exploring the race riots of 1969. The temporary exhibit was designed to travel and featured artifacts, a diverse collection of oral histories, and several immersive media experiences.

​2009 Experienece Design Team: John Carney, Michael Roper, Jillian Domenici, Ross Paffett



---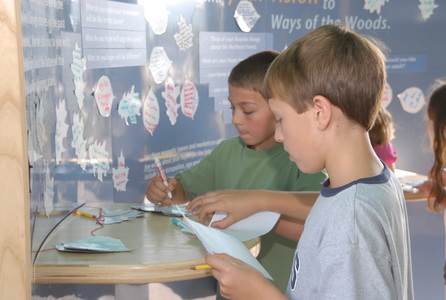 Northern Forest Center
The Northern Forest Center envisioned
a museum that would be accessible to all the people of the Northern Forest, spanning remote areas of Maine, Vermont and New Hampshire.
Objects, oral histories, interactive media and interpretive graphics work together to
share the many stories of unique life in the Northern Forest. A
mobile exhibit, installed in an 18-wheeler truck, brings the experience is
directly to community it serves.
​2009 Experienece Design Team: John Carney Michael Roper
---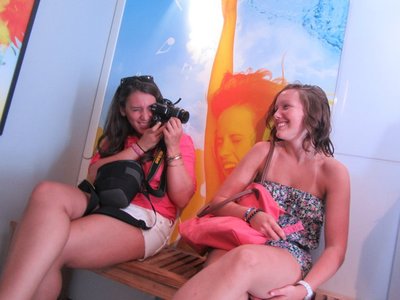 Lipton Iced Tea Naturals RV Experience
Lipton Naturals Iced Tea brought the experience of You are What You Tea directly to its audience through a mobile exhibit experience. An RV, outfitted with interactive digital experiences, travelled nationwide to festivals and city events reinforcing the product's brand position. Marks + Spaces collaborated with Boston Productions (BPI) and GoBee Group.

2011
---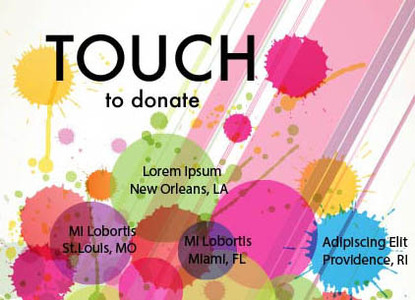 Boston Productions Donation Station
Marks + Spaces actively collaborates with Boston Productions on museum and cultural attractions. In 2014, we were fortunate to work with BPI on an internal project. We designed and developed the Donation Station, an off-the-shelf digital and analog kiosk marketed to museums and institutions to support fundraising.

2014

BPI and Marks + Spaces have also collaborated on a variety of realized and conceptual projects for clients including the Clore Center, WB Mason, Miami Science Center, Horicon Marsh Education Center, the Mob Museum, Lipton Iced Tea, Point State Park.
---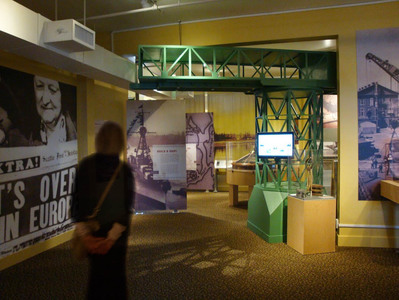 Puget Sound Navy Museum
Jessie worked on two exhibits for The Puget Sound Navy Museum, The Shipyard and Special Operations Submarines, as an employee of Experience Design. The Shipyard utilizes exhibit techniques that evoke the look and feel of an actual shipyard. Historic objects are displayed through casework influenced by the designs of dry docks and the metalwork used in ship making. The Special Operations Submarine exhibit features a scenic recreation of a submarine interior, using brass conduit to showcase objects and interactive exhibits.

2010 Experience Design Team: John Carney, Michael Roper, Mary Angela Hardwick, Jim Booth, Shaai Sittar, Art Stevens

---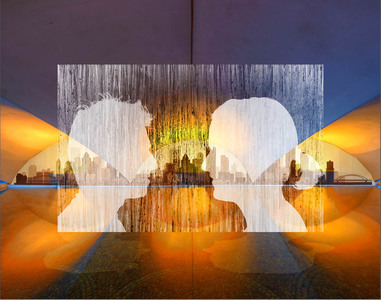 concepts
Since forming in 2010, Marks + Spaces has worked on a variety of built and imagined projects. Here is a sampling of our unbuilt projects.